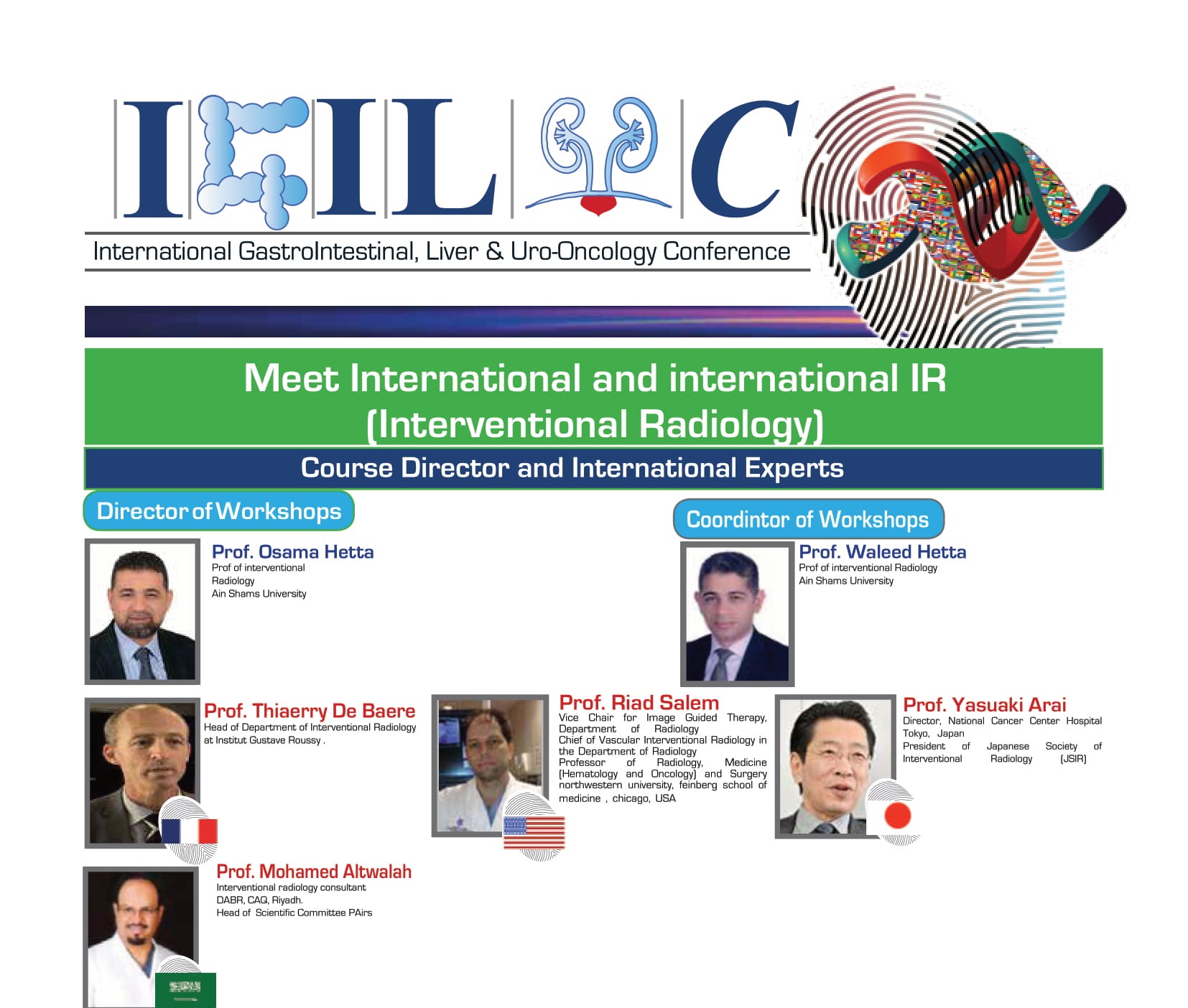 Topics :
• Radio-frequancy ablationof benigne thyroid nodules.
• Hands on angio-cath simmulator for chemo-embolization , prostatic embolization and uterine artery embolization for fibroids.
• State of the art lectures by international experts in updates of locoregional man agement of HCC and metastatic liver disease.
• Challenging case presentations in field of IR (Interventional Radiology) and discussion by national and international experts.
• Debates in interventional oncology hot topics.
• Urological tumors; can IR (Interventional Radiology) share in treatment?
• HCC panel discussion and recommendations.
• GI bleeding; does IR (Interventional Radiology)have a role?
• Bone tumors and painful bony metastasis; can IR (Interventional Radiology)solve the problem?
• Oligometastatic disease ; Role of Interventional radiolgy.
• Embolotheraby in HCC.
• HCC with extra hepatic disease; is there still a role for IR.